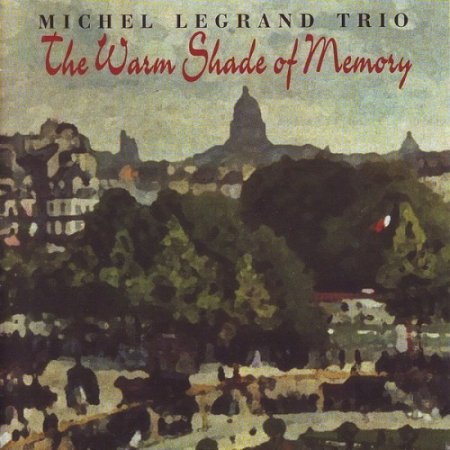 Most significant as a composer for films, Michel Legrand has long been an underrated jazz pianist. This CD features Legrand playing a variety of his melodies in a trio with bassist Marc Michel le Bevillon and drummer Umberto Pagnini. Toots Thielemans adds his welcome harmonica to two pieces ("The Summer Knows" and "I Will Wait for You") which helps to compensate for Legrand's heartfelt (but somewhat painful) vocals; fortunately the latter are brief. The trio has good workouts on "Watch What Happens" and some lesser-known material and Legrand also performs medleys from "Donkey Skin" and "The Young Girls of Rochefort" (which includes a dozen melodies including his famous "You Must Believe in Spring").
Tracklist:
1. Watch What Happens
2. Ete '42 (The Summer Knows)
3. Love Theme from "Lady Sings the Blues"
4. Elle A…Elle a Pas…
5. Demoiselles de Rochefort Medley: Chanson des Jumelles (The Twin')
6. Parapluies de Cherbourg (I Will Wait for You)
7. Enfants Qui Pleurent (Martina)
8. Peau d'Ane Medley: Amour…Amour/Reves Secrets d'Un Prince et d'Une P
9. Je Vivrai Sans Toi (I Will Say Goodbye)
10. Warm Shade of Memory
Personnel:
Michel Legrand – vocals, piano;
Toots Thielemans – harmonica; (2.6)
Marc Michel le Bevillon – bass
Umberto Pagnini – drums.
Warm Shade of Memory
Hotfile
/
Uploading
@ 320K